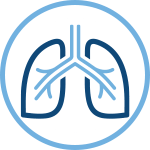 Asthma Control
Asthma Control
If you're living with asthma, let the specialists at Medical Solution Center empower you to thrive. We're a committed team of medical providers who are passionate about helping those with asthma live safe, healthy, and happy lives. Thanks to decades of experience we can help you determine which solution fits best and set you up for success.
Our Asthma Control Care
Modern medicine has come a long way when it comes to asthma support and care. We offer the most cutting edge care at Medical Solution Center so you can benefit from every medical advancement. We're committed to understanding your unique situation so we can match you with care that actually works. You won't have to worry about cookie-cutter answers or band-aid solutions. Instead, you can depend on us to go the extra mile to take good care of you.
Medical Solution Center is Delray Beach's most trusted primary care because we take the time to really care for our patients. Experience medical support on a whole new level when you make an appointment with us. We look forward to getting to know you!