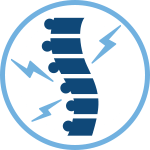 Auto Accidents and Other Unexpected Injuries
Recovering from an auto accident can be a stressful time. Physical injury is just the start, as you may need time off work to heal, get car repairs, and legal help. The team at Medical Solution Center in Boca Raton and Delray Beach, Florida, takes a full concierge approach to after-accident care, by treating your injuries and connecting you with an attorney if needed, to remove the worry from your recovery. Call today to let Medical Solution Center help you.
Auto Accident Injuries Q & A
What are the most common injuries requiring treatment after a car accident?
Soft tissue injuries are the most common problems associated with car accidents, with whiplash being the most common. Internal injuries are less common with contemporary restraint systems, but they can still occur, Patients sometimes also come to us with broken ribs and/or sternum. The liver, kidneys and spleen are frequently at risk after an auto accident. Those involved in a car crash can also suffer from knee, leg and foot injuries. Bruises are common and fractures frequently occur. In addition to immediate injuries, some injuries don't emerge until hours or days after the accident.
Even minor car accidents can be jarring enough to cause aches and pains from head to toe, though these typically pass in a day or two. More concerning are injuries to the head due to impact.
Traumatic brain injuries can be mild, such as a concussion with symptoms lasting a few days They can also be more severe, affecting critical functions including speech, sight, memory, emotions, and concentration.
Crashes can cause fractures of the skull, cheeks, or jaw. Flying glass could harm the eyes and any damage to the ear canal may cause hearing loss.
Seat belts and airbags help, but you may still sustain any type of injury from an auto accident.
What are the most common delayed injuries?
Whiplash is often not immediately symptomatic, and it can emerge in the days following the accident. The same holds true for headaches and back pain.
Damage to joints and muscles may not immediately inflame, and so the nerve irritation that causes discomfort and pain is slow to develop. Nerve irritation or compression could also cause numbness in hands and arms, legs and feet.
The emotional impact of a car accident may be severe for some people. Post-traumatic stress disorder may affect some.